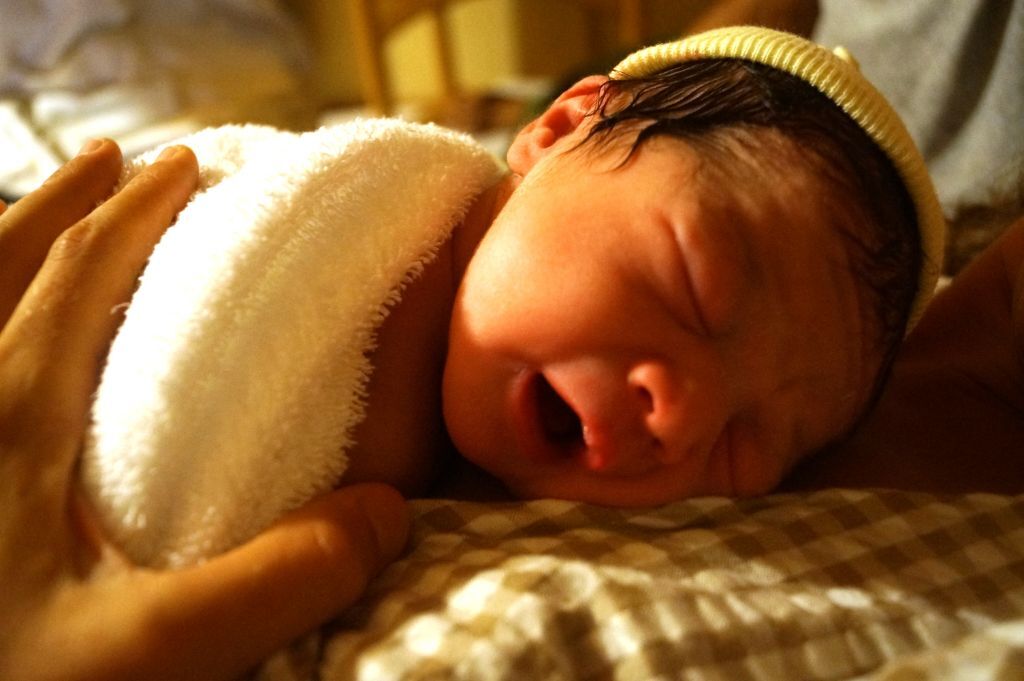 2017.08.19                       AM 02:18                          child GIRL   2688 grams
I'm Italian but I'll do my best to write how I'm feeling using an English language.
My first thought was "Wow!" Being a woman is such an amazing gift from the sky! I'm so proud to be woman! I never realize this until my little angel was born.
I spent almost 6 to 7 years when I was in Italy without feeling like a woman. My period never came! My doctor many times says to me, "You need a cure of hormone (and other stuff). Be try to get your period. You can't have a child… blah blah blah. I never listen to her! Never take medicine. Just keep going like nature wants!
Then one day, 2 years ago I met a wonderful man. The right man and voila universe saw this and my period came. Super regular.
Last November, I get pregnant. Surprise! Tongue out to my Italian doctor!
I decided to come here at Yui Clinic for the first check and was the best choice I could take. Once arrived, I felt home, a safety place full of smiling lovely staff. A magic wood place inside the concrete jungle. I loved it.
So I start my adventure. Our adventure here all together.
9 wonderful months! Super genki! Super lucky!
Delivery date was on 11th but no signs. On 16th, I started to feel something different. Little pain on my lower belly. On the 17th night, a bit of water started to come out. So, we called the clinic. But no worries. At 11 o'clock in the morning of the 18th, we came here and took the room. Super comfortable!
After a supper delicious( oishi) dinner, (Thanks to magic women in the kitchen that every day they cook so divine food), around 7 o'clock the contractions arrived. Wow! Until that time my first worry was "I'll understand when baby come or not?" The answer was yes! You'll understand perfectly!
Every 3 or every 2 or sometimes every 5 minutes the big wave was with me. Finally, contractions are like a super wave. You can feel she is coming and soon she'll hit you and you can't do anything just enjoy it and breathe. Deep breath and wait then she goes away.
My safety place was the little wood near the bathroom door. I spend 6 hours hanging there with the "piyo triangle pillow" (holy pillow) between my head and the wall.
Around 1 0'clock we move in the official room. After 30 minutes something happened. We lost baby`s (akachan's) heartbeat. Something wrong was happening. I didn't realize so much because I was having full of pain due to contractions. They put oxygen mask on my face and they call Dr. Fumi Sensei.
Maybe, umbilical cord blocks the baby. After few minutes the heartbeat comes again, my breath also. But more contraction comes also. Dr. Fumi sensei check me. I was only 3 to 4 cm open (Whaaat?) I was shocked. After all the pain, I was only 4 cm open? Please universe help me!
I did my best. I was in 4 legs position. I was screaming like crazy. I pushed as much as I can. It was around 2 o'clock. I was screaming and pushing with my awesome husband next to me making me feel safe and giving me super power. Many times I said "I can't (Dekenai)" and he was there saying "Giulia! Dekiku! Ganbate!"
All water comes outside and my husband repeated saying "Giulia, baby head is coming! (akachan no atama mieru! Ganbate! )" Just a little bit more! Soon she will be with us." I listen to these words and they let me saw the lights at the end of the tunnel! I pushed with all my cosmic power feeling the most powerful pain (I never imagined it can exist!). And at 2:18 minutes my little angel was in my hands. I can't explain the feeling to switch from the worst pain to the most high level of love!
Life is magic. To have this kind of opportunity is a gift. Bringing a new life in this world is something holy. Women are a kind of God! We are sp powerful! Our body is something special! I'm so thankful to be a woman! And to be a mother!
Today is 23rd and we are ready to go home. These days were so busy days. My baby lost weight from 2688 grams after she was born to 2440 grams today. Also, the blood sugar was getting low every day so I was a bit worried about this. I did my best to feed her a lot and slowly she is gaining weight. Hurray! So today the new real mom life is starting!
Thanks to everyone here in the clinic. Every one working here is a special person. They help every family to be happy. They help to bring love and new lives in this world! Everyone is amazing. They help me so much, physically, mentally, energetically. I learned many things and I will learn many things more.
Special thanks to Dr. Fumi Sensei. She is great; a great woman, a great doctor and a great soul!
I cannot find a better place to have my child! As I said I'm Italian. I am far away from my family, my mother and sister. But being here, I feel a family around me. Professional people full of love!
Thanks to my awesome husband that allowed me to be a woman and a mother! He is amazing. I am so lucky.
I wish an amazing delivery to everyone. Believe in yourself! Believe in the universe! Believe in magic! Love is powerful!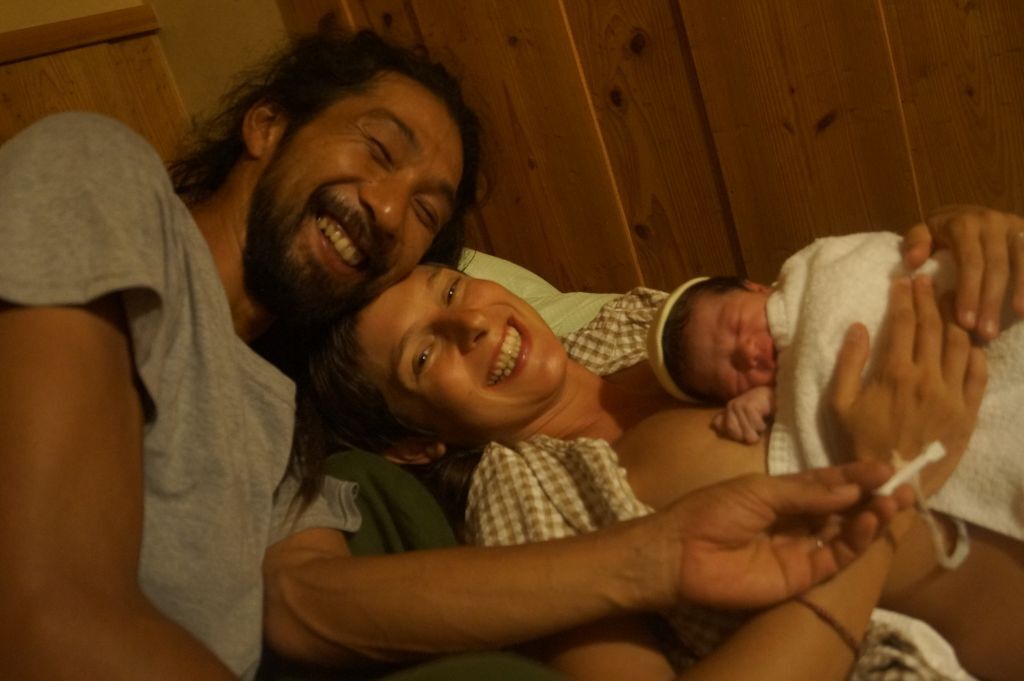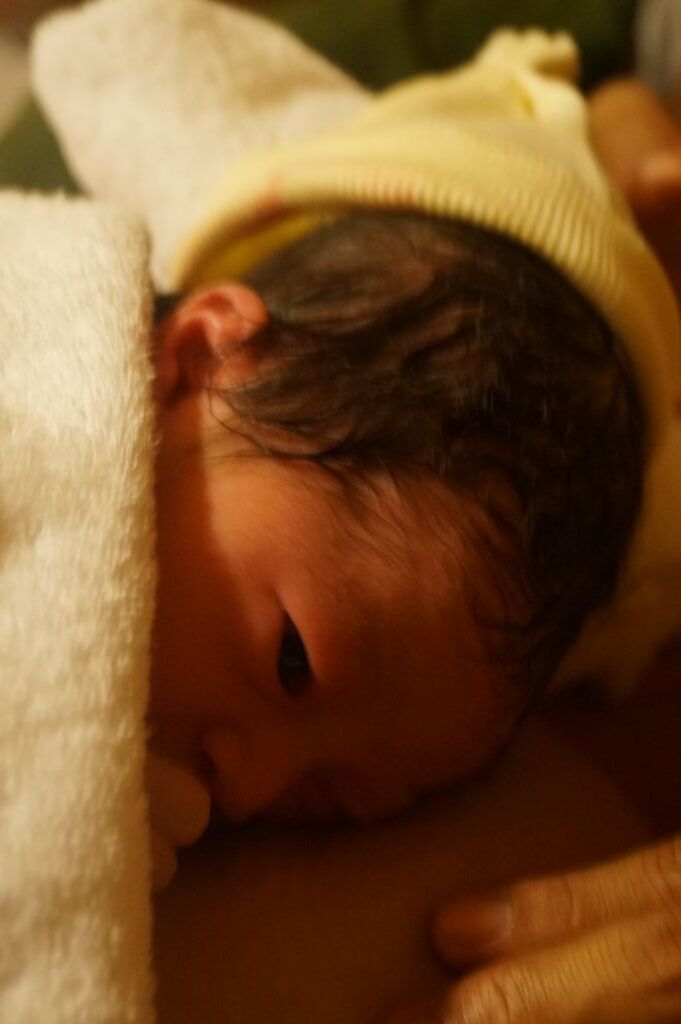 Giulia