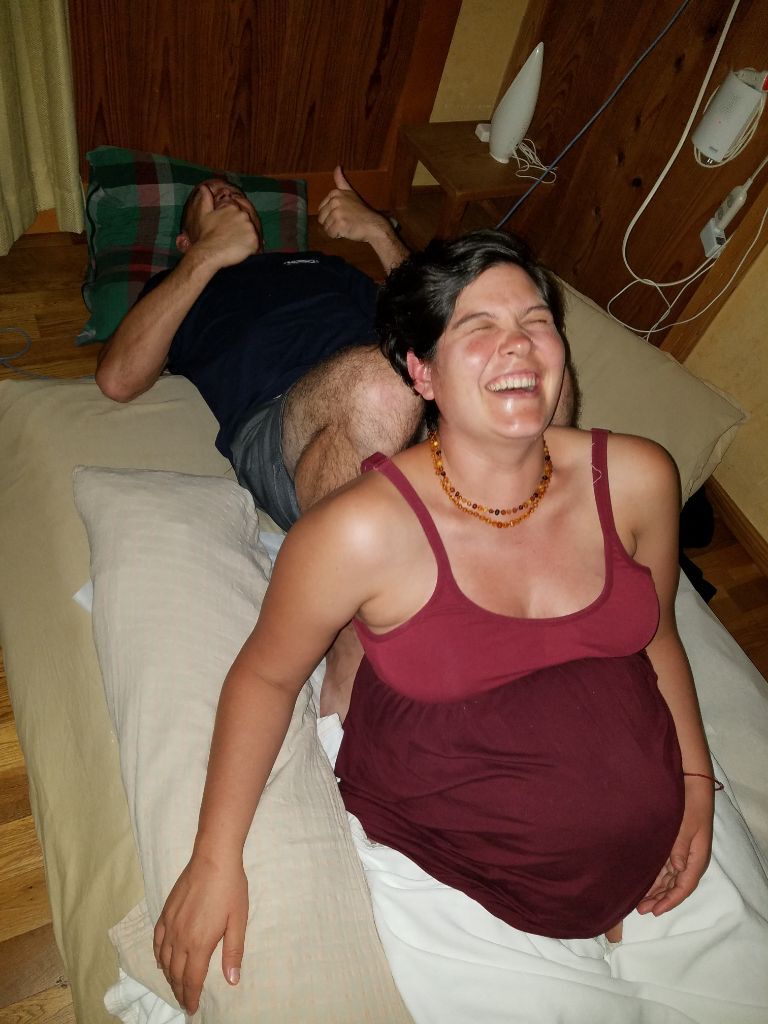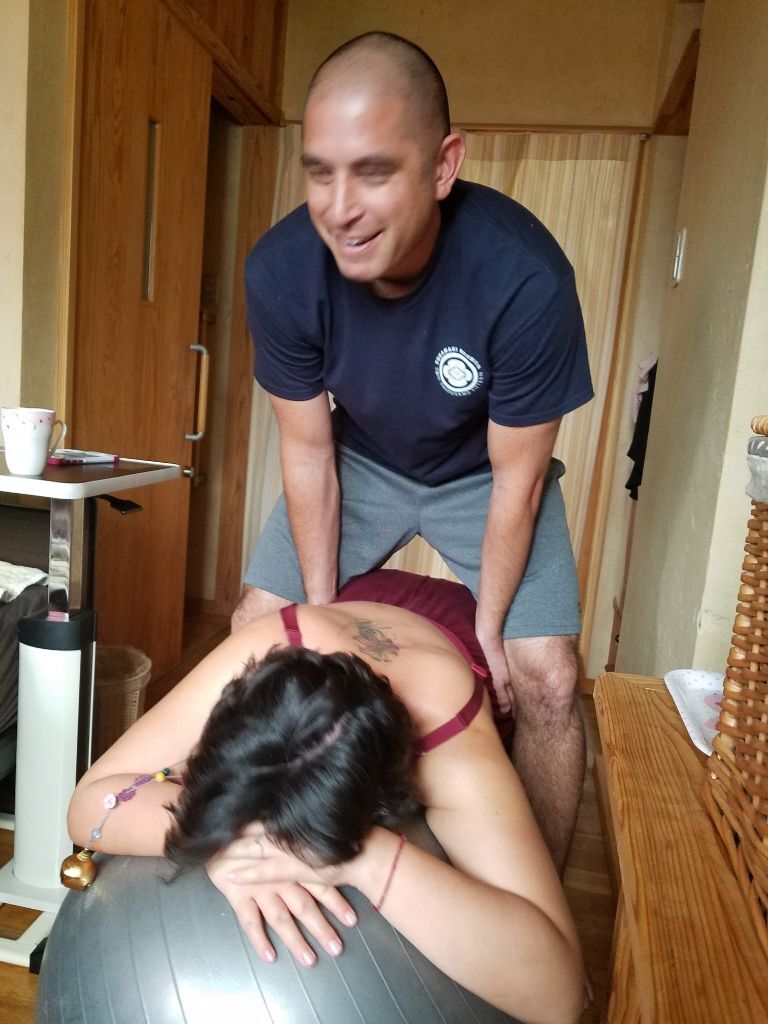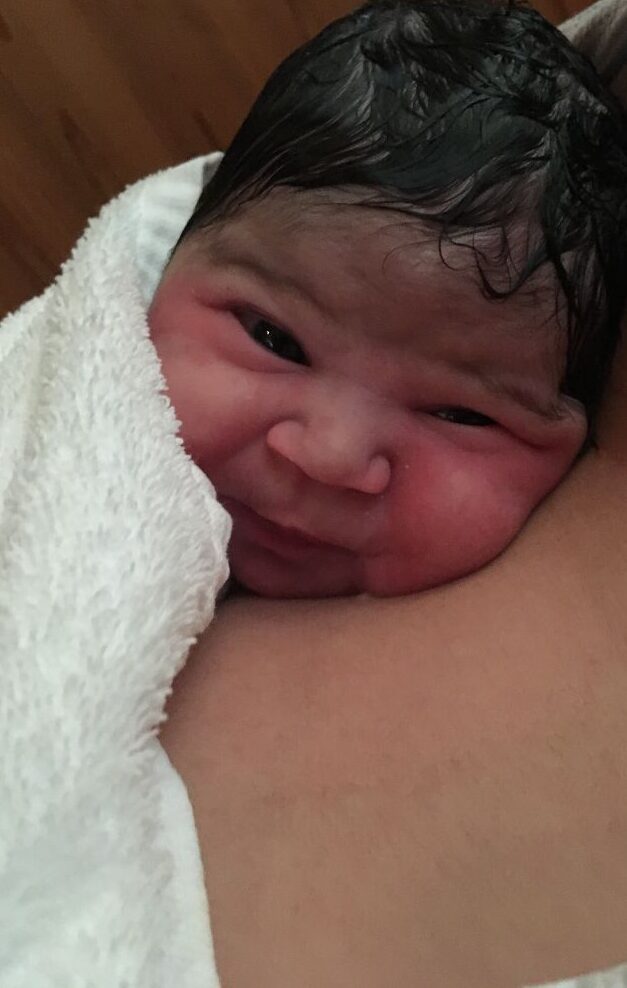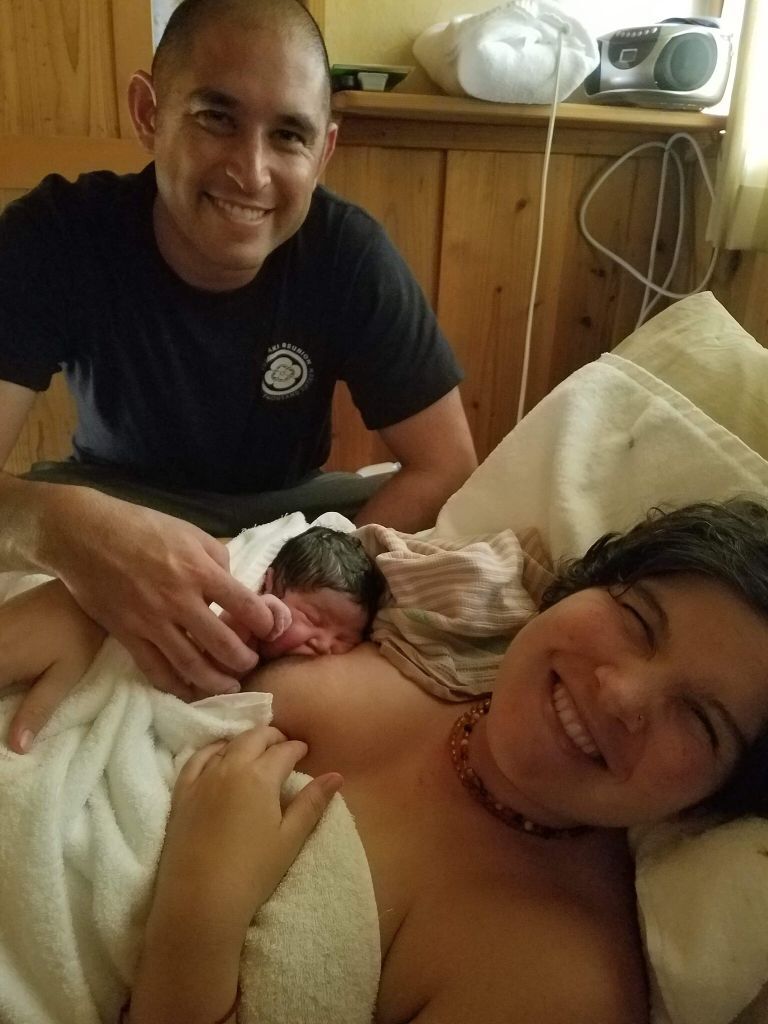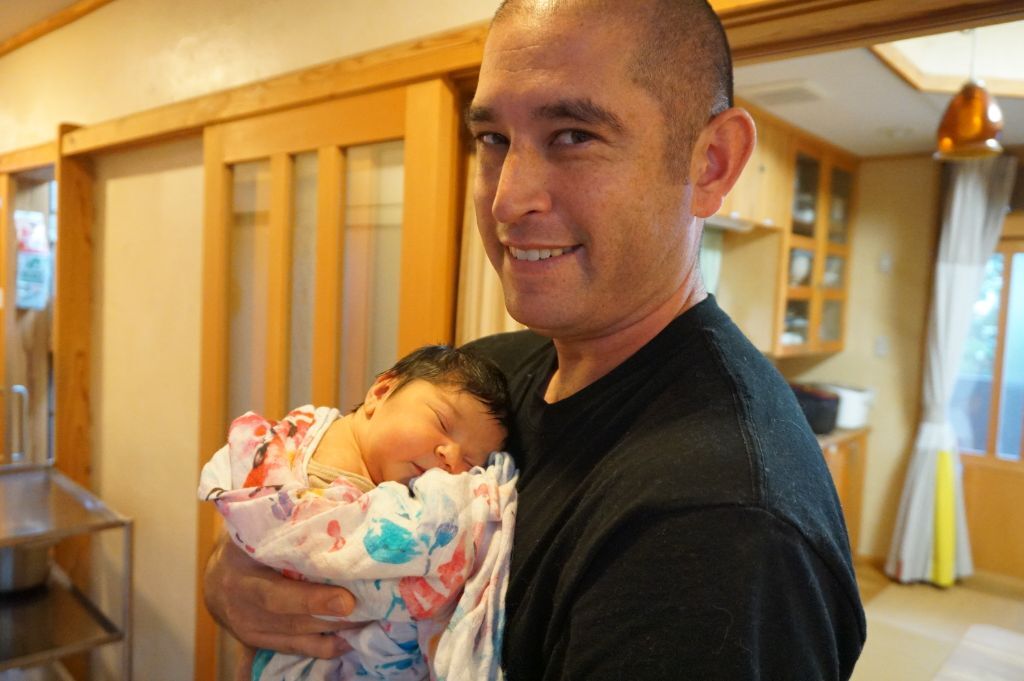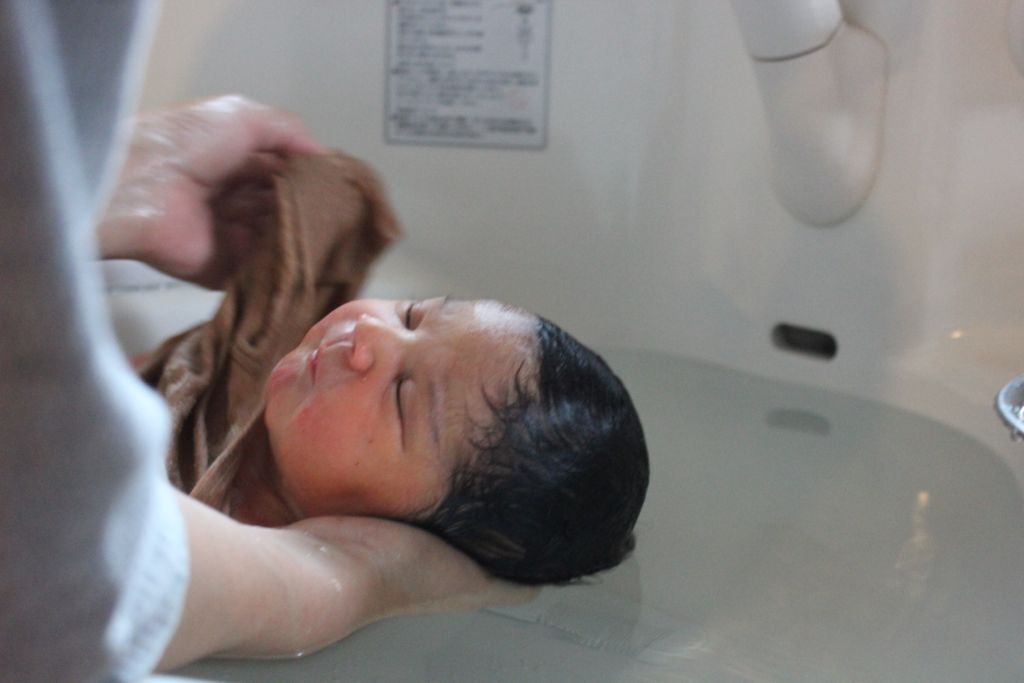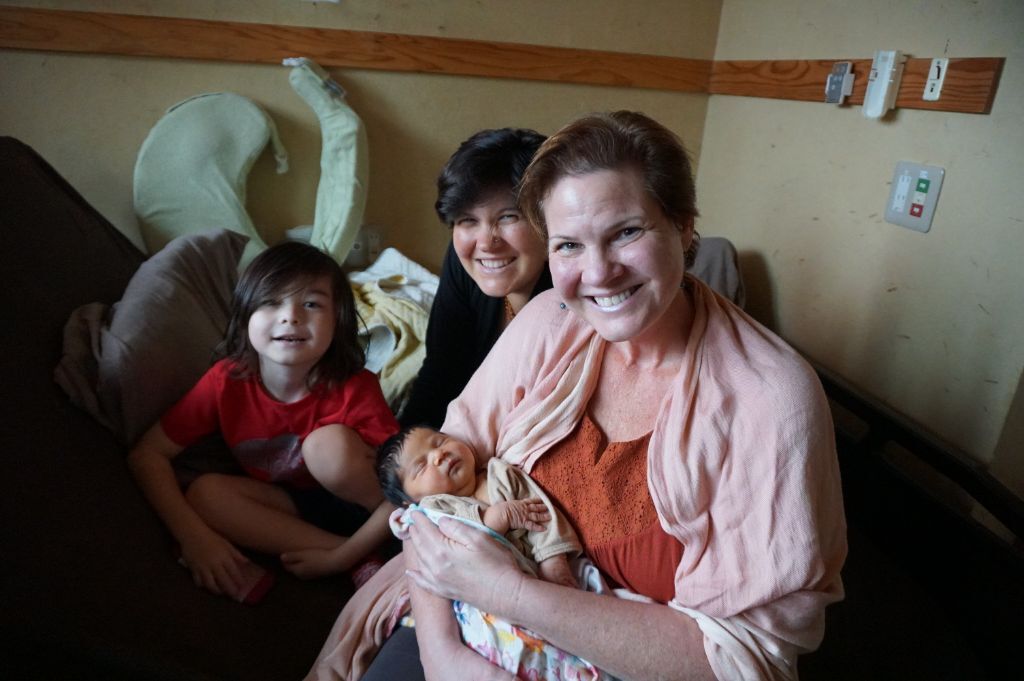 We arrived at Yui at 5:30 AM on Friday Dec 7th. My contractions were coming harder and faster. I had been in labor since 6 pm on Thursday. When we got to Yui they hooked me up for a NST. Baby was good. I was good so they left us alone to labor. My mom, my husband, and a translator Lynn all hung out, chatting, laughing, feeling the rushes. I spend a good bit of my labor bouncing on the ball but eventually that became too much and I moved to my knees with my torso draped over the ball. Lynn left for a bit and when she returned she informed us the birth room was ready. I knew baby would arrive soon because I started saying "I don't want to do this anymore."  As we moved from the postpartum room to the birth room I had a contraction in those 50 feet. When I finally got to the birth room I wanted to try and pee. When I sat down my water broke. I moved back into the birth room and tried to bounce on the ball. That didn't feel good so I moved to the bed and back to my knees with my torso over the ball. With the next rush my body started pushing baby down. As my body pushed, more midwives came into the room. Someone was monitoring the baby. Someone was caring for my perineum. My mom was sharing encouraging words, my husband was rubbing my back, and Lynn was drying my head with a cloth. As the baby moved down it would move back up after I stopped pushing. It felt like one step forward and 2 steps back. Slow & steady. At one point I said "Stop going back in!" and that got a chuckle from the room. I swore I felt her head come out 3 times before it actually did. When she did start to crown I felt "the ring of fire" that I had read about but it was not really as bad as I expected. The midwives started humming along with me to help me slow down my contractions and slowly move baby out. After baby's head came out it only took a few more pushes. She dropped to the bed where I picked her up and brought her to my chest. They needed me to lean back and I fell back with my legs under me. One of the midwives held the baby while I adjusted my legs. There were lots of activities going on. The baby was wiped down and covered with a warm towel. We had chosen to keep baby's sex a surprise so after a minute or so I asked my husband to check. He lifted the towel but could not tell. The midwives lifted the baby's bum and my husband announced that we had a baby girl. Roosevelt Yomiko Grace was born.
She made very little nise no screaming mostly cute squeaks. We laid in the birth room for 2 hours staring at each other, nursing, and bonding. My amazing midwife, Haruko, patiently waited for me to deliver the placenta and my husband cut the cord. It was so peaceful and so relaxing. I could not have asked for a better birth.
Our stay at Yui Clinic has been amazing. Everything I hoped for and more. The food has been amazing, so healthy and healing. The midwives are such beautiful kind caring peaceful souls. Our family has felt so loved and supported. Every woman deserves to have such a beautiful birth experience. I feel so so lucky to have had the choice to give birth at Yui Clinic. Thank you. Thank you. Thank you. I will miss the time I have spent here at Yui but I will forever cherish the memories.